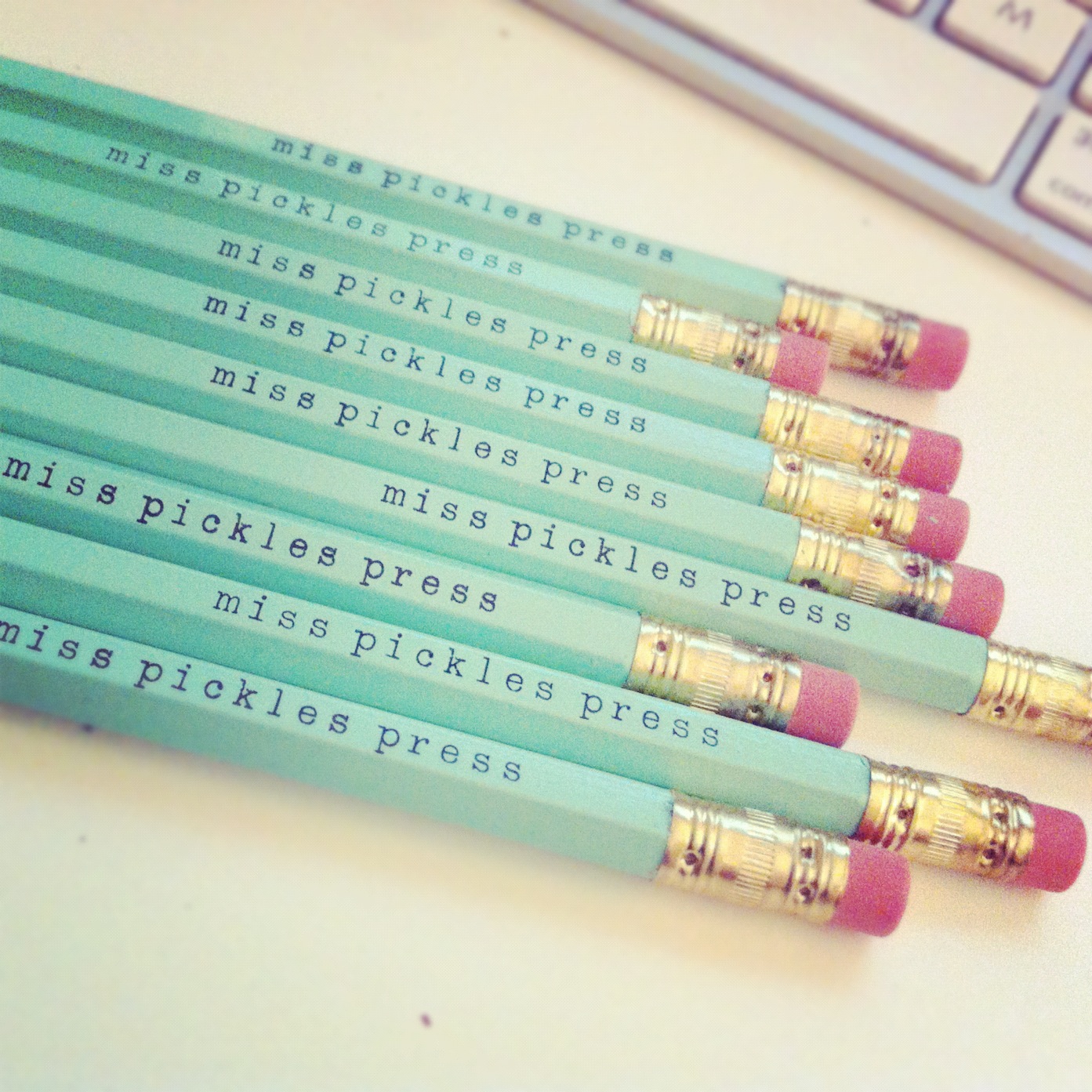 Miss Pickles Press is a design studio and custom stationer based in Atlanta, Georgia. Yep – that's below the Mason Dixon – but we service clients worldwide.
Jen Mageau, owner and creative director of Miss Pickles Press, sweats the details. She can spot the difference between fire engine red, chinese red and cherry red, and knows that blue-red lipsticks make your teeth look whiter than orange-reds. (You're welcome, ladies.)
She revels in luxurious, weighty paper. How it feels in the hand. In fact, she often buys greeting cards for friends and family but can't bear to part with them when it comes time to give them away.
Prior to launching Miss Pickles Press in 2008, Jen produced award winning creative work as an advertising art director for over ten years. Her advertising, design, branding and client experience has proven to be an invaluable resource that she shares with her current wedding and small business clients. Client service isn't lip service. Details are king, and she excels at wrangling both big and small.
When she's not designing wedding suites, logos and stationery, she's also the Art Direction Department Head at The Creative Circus – a two year advertising portfolio school. Additionally, you can find her full steam ahead on the other loves of her life – her husband Richard, traveling the backroads of America in their Airstream trailer, iced coffee, antique junk markets, and their amazing wunderpup, Gussie.
Caution: Horn tooting to follow.
Yes'm, you heard us. We said horn tooting. We're always thrilled to see our work out in the world in print and online. We're honored to have been featured in magazines such as Brides, Southern Weddings, Southern Living Weddings, Modern Bride China, Vogue Japan, Savannah Weddings and Occasions. Digital editorial includes Style Me Pretty, Once Wed, 100 Layer Cake, Ruffled, Design Sponge, The Huffington Post, Daily Candy, Creature Comforts, Wedding Chicks, Southern Weddings, The Knotty Bride, Brides.com and more. Toot toot!